Introduce our company's team,Our team is full of parents who loved to travel before we had kids, but now that we have wee ones… we still love to travel! Travel is just part of who we are and we aren't going to park it at home just because we have junior humans.
What we don't love is schlepping bulky, heavy gear. And we really hate having to choose between lugging a giant car seat or skipping it. That's why we made This product , a travel car seat that's light and compact.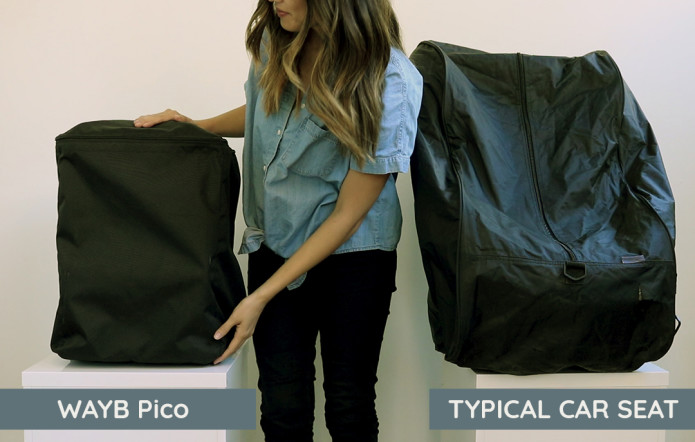 Cleared for takeoff! the travel car seat for family adventures is a breeze to carry and use. It installs with an airplane belt, car seat belt, or Lower Anchors and Tether (LATCH) system.


Our final product and materials may vary slightly from the prototypes pictured in these photos and videos.


What makes This product way better
You know what airplanes and space shuttles are made of? Aluminum! Aluminum is ultralight while still being incredibly strong. And it's the secret to The product. Instead of a bulky, plastic shell, our The product travel car seat has an aerospace-grade aluminum frame and a breathable, technical mesh so it's easy to carry, use, and clean.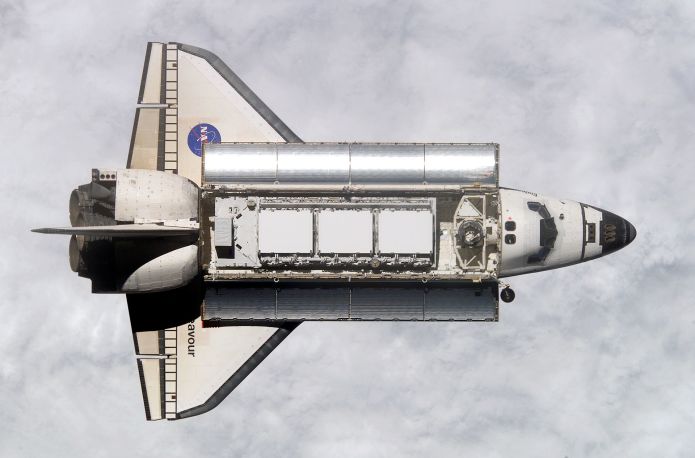 The foams in other car seats can be full of toxins, so we made the product with energy-absorbing 6000 and 7000-series aluminum, a comfortable mesh fabric, and minimal foam or plastic. the product meets and exceeds the same U.S. car and plane safety regulations as those big, heavy car seats. It's not just lightweight, we also look at every material and process to make a product that's way better for people and the planet.
Travel safer
This product was created so families with kids 22-50 pounds don't have to choose between lugging a giant carseat, or skipping it and risking safety.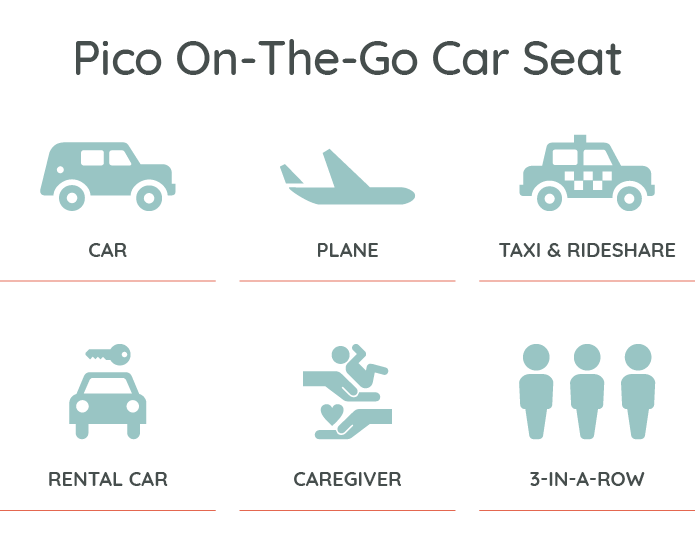 Pico is a forward-facing only, 5-point-harness car seat that can also be used on planes. It's light and folds up small so you never have to check, rent, or skip the seat. We've heard too many horror stories about rental car companies running out of seats, or checked seats not showing up. The product stays with you, or easily stows away. Bring it when you taxi, Uber, Lyft, fly, or drive. Great also for caregivers, grandmas and grandpas, and for squeezing three-in-a-row in the backseat.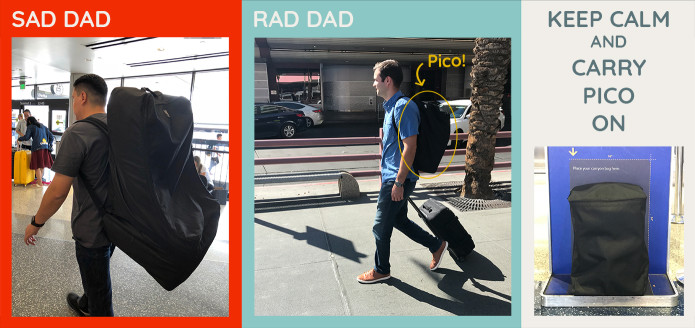 Sad Dad sent us this picture after the airline said to gate check his seat, and then TSA told him he couldn't bring it through security. After a few trips back and forth from ticket counter to security, he was over it. Check out Rad Dad breezing into the airport. Ok, to be real, that's Jeff, our Head of Product, and his only baby is the product. But that's a real the product in that tiny carry bag!

Support WAYB and be in the front of the product line
Now boarding: families who love to travel and hate schlepping giant car seats!
As a thank you to our campaign backers, we're offering the product at a discount (and free shipping in the contiguous U.S.). Our product travel bag (sold on its own) can be carried as a backpack or on your rolling luggage, and Indiegogo supporters get a deep discount. Our final product and materials may vary slightly from the prototypes pictured in these photos and videos.

Pico is available in four aluminum frame colors: Jet, Ocean, Earth, and Turquoise.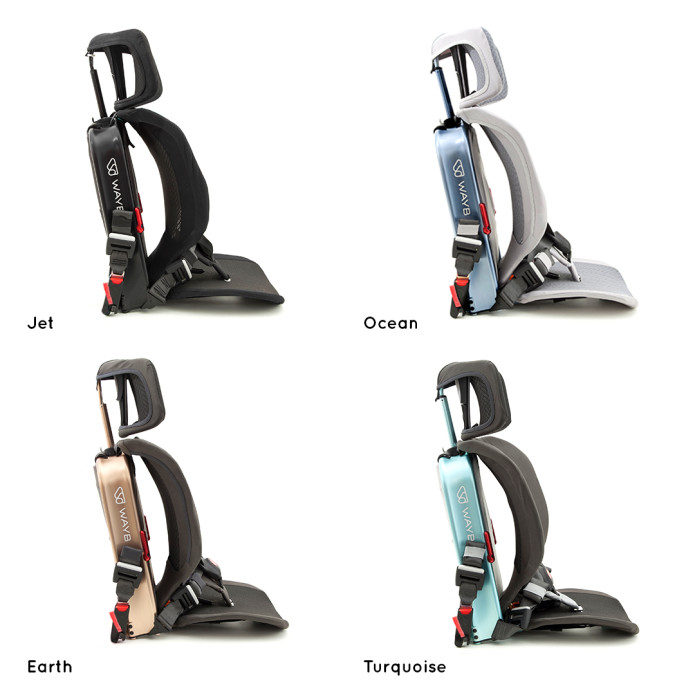 the Travel Car Seat for Kids 2-5 Years
Product Code: product8
Availability: In Stock
Return Policy

Returns accepted if product not as described, buyer pays return shipping fee; or keep the product & agree refund with seller.
Seller Guarantees:
Payment: